09.30.2008
I was not aware of this but now I am. The N96, like the N78… is powered by Symbian OS 9.3, Nokia S60 3rd edition, feature pack 2.
This also means there are A LOT of apps out there which were compatible with the N95 and N82, cannot work on the N96 & N78 now.
… but somehow I have managed to try out a few that works.
- fring
fring is a free mobile VoIP app for you to chat and talk to your friends via the popular messengers like MSN, Skype, Gtalk and Yahoo. fring enables free calls via Wifi, 3G, EDGE or GPRS.
- iSync
This one basically works for all Nseries. It helps to synchronise your data eg: calendar, photos, videos from your phone to your Mac.
- Calcium
This is also for most Symbian phones. Calcium is a new calculator app that eases everybody's life. Haha.. as we all know, the Symbian version that comes with our Nseries is a bit… er… troublesome to use. So try this one and you will get your math solved in no time.
- Mini Friday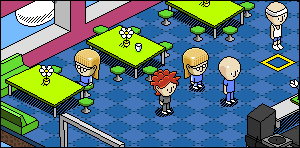 I just installed this yesterday. Seems to be quite fun. It's actually simple mobile virtual world with many types of spaces like bars, clubs. Customise your own 3D character and chat with everyone now! Watch out, this app does not support Wifi.. so make sure you are on a data plan in order to use this on 3G or Gprs.

Follow me on Twitter
for more updates! View my
personal blog
too!
ShareThis
Tags: ,
calcium
,
calculator
,
fring
,
isync
,
mini friday
,
minifriday
,
n78
,
n96
,
nokia
,
symbian