02.20.2008
As we all already know, the Nokia Maps 2.0 beta is out but not officially open for download yet.
what's new in 2.0?
- navigation for pedestrians
- satellite view
- new search engine
- able to save screenshot of the map
- sends out geotag to friends instead of normal addresses in SMS.
Here's some screenshot of me trying out the application.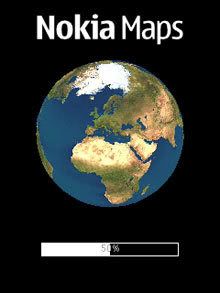 The loading screen looks the same as the 1.0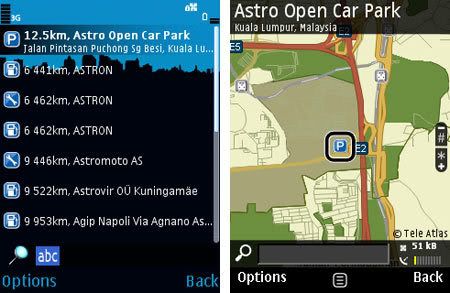 The search box is always at the bottom of the screen for easy access. I searched for Astro and the list of all things Astro appears. I then select the one I was looking for and its then shown on the map.

Here's what I like. Switching to satellite view and wallah! real life image of the map! hahhaha
there's more features yet to be explored.
Try it yourself by getting it from Nokia Beta Labs
Follow me on Twitter
for more updates! View my
personal blog
too!
ShareThis